News and information about Student house working hours here.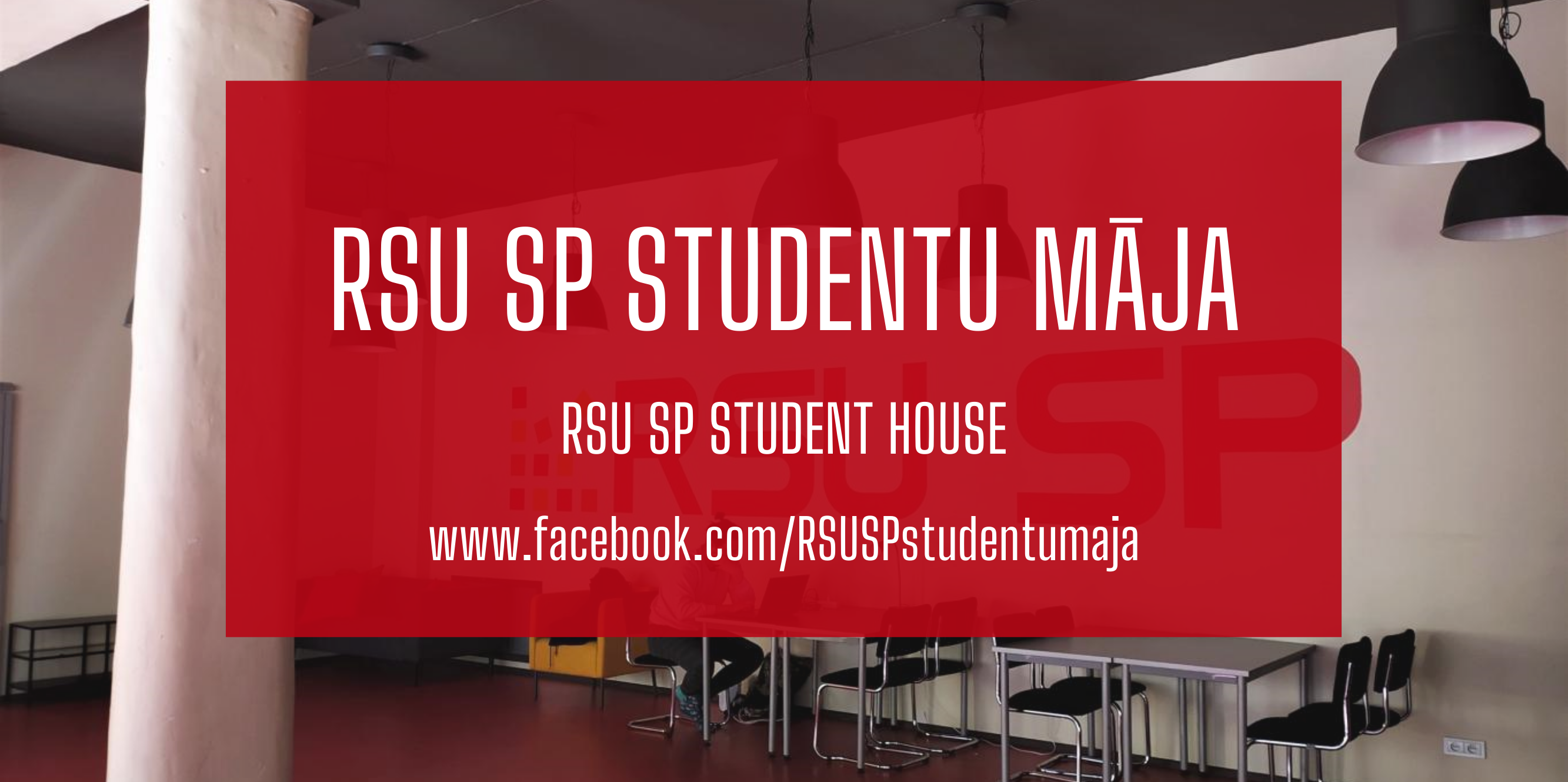 Booking a reservation

These rooms can be used by any student by booking them in advance either in person at the RSU SP office (Dzirciema Street 16, C-213) on working days from 9.00 to 16.00 or by filling in the electronic application form, which can be found below.
After submitting the application, go to the RSU SP office to sign an official application or sign it before reservation!

Available premises and equipment

The student house has a spacious conference room, meeting room and kitchen, where you can heat the food you bring and leave it in the refrigerator for a short time. There is also a kettle and a coffee machine, as well as all the necessary utensils to pleasantly ensure the planned event. Please be informed that technical equipment (speakers, projector, etc.) must be reserved separately and the premises are not provided with technical equipment without its reservation. Room capability: 50 persons. (Due to COVID-19 spreading there is limited room capability up to 10 persons)
RSU SP student house is located in Old Riga, Palasta Street 3 (entrance from Krastmala side)  ej.uz/RSUSPmaja . We offer to reserve rooms for seminars, meetings and other events for any RSU student. Before the reservation please introduce yourself with the Rules of Procedure!
Follow us on Facebook: https://www.facebook.com/RSUSPstudentumaja 
You can find out more about the Student House by contacting the RSU SP Head of Social matters and Student house administrator, write StudentuMaja

rsu[pnkts]lv !
Book your reservation: