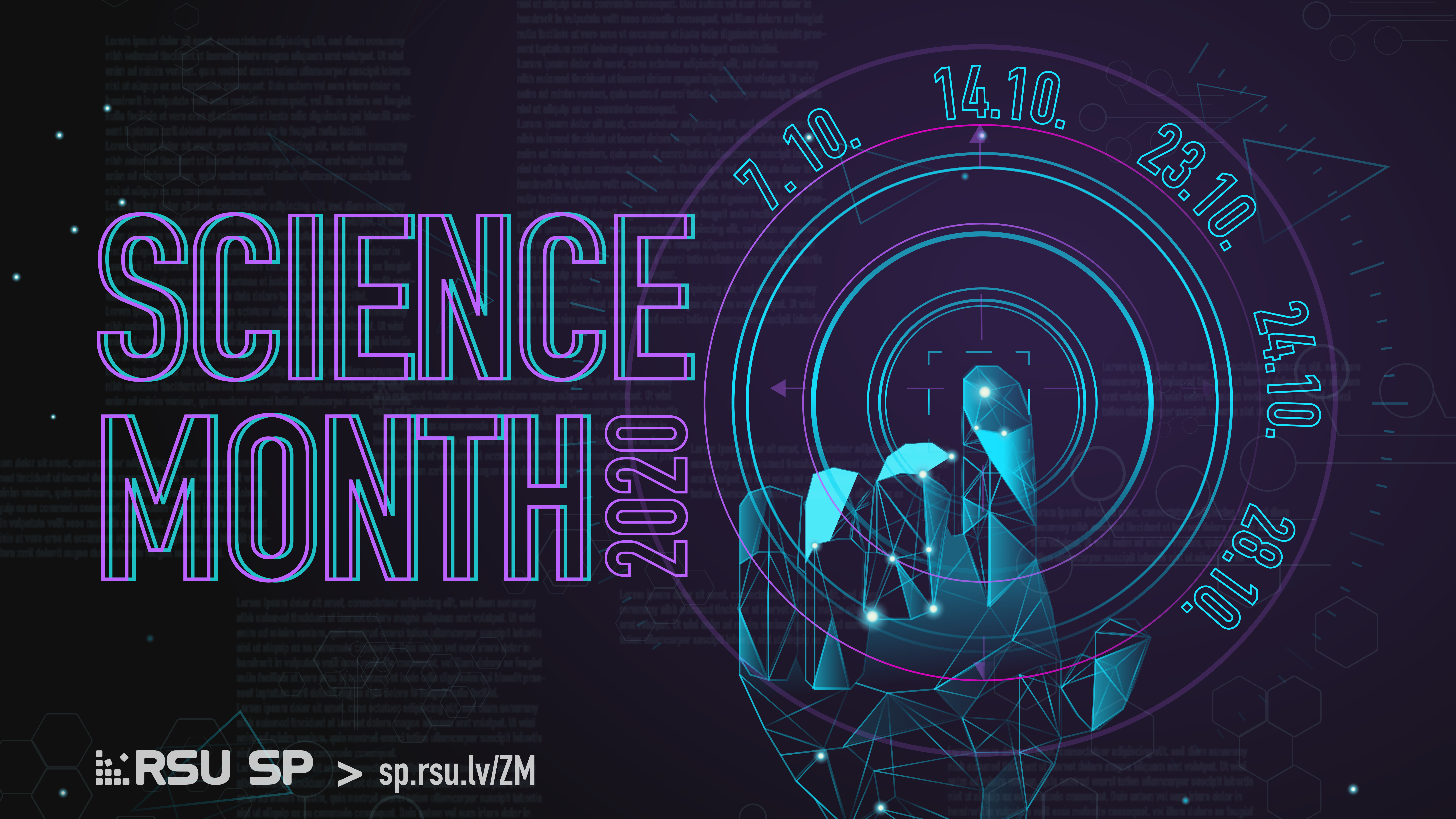 ​
Science Month 2020 is an annual project organized by RSU SU, which brings together students with the aim to look into the innovative side of science. This year's Science Month will take place in October and will consist of four events inviting anyone interested in science, technology and innovation.
Science speed friending (October 7th at 5:00 PM)
The Science Month will be launched by a unifying event for foreign and local students with the aim of promoting cooperation between students. During science speed friending, students will not only gain colleagues and friends, but will also come up with a common idea to start scientific work in collaboration with already experienced researchers.
3D printing workshop (October 14th at 5:00 PM)
Have you imagined that 3D printers and their capabilities can be used in research? In cooperation with the RSU Institute of Anatomy and Anthropology, students will have the opportunity to learn the 3D printing program, as well as design their own idea to obtain a 3D model, which will also be possible to print.
Health Tech Hackathon (October 23rd and 24th)
Do you have an idea you want to realize? Participate in the 24-hour Health Tech Hackathon, which is organized in cooperation with the RSU Business Incubator, the RSU Alumni Association and the European Institute of Innovation and Technology's Health Knowledge and Innovation Community. Under the guidance of experienced lecturers and mentors, gain knowledge and practical skills to generate ideas for innovative access to healthcare and the environment.
Discussion: Technologies in human life, communication and the future (October 28th at 5:00 PM)
How big a role does technology play in your life? In cooperation with the Student Parliament of Riga Technical University, we invite you to a discussion in which experts from various fields will express their views, answering the question - What is the role of technology in human life, communication and the future?
Contact information
---