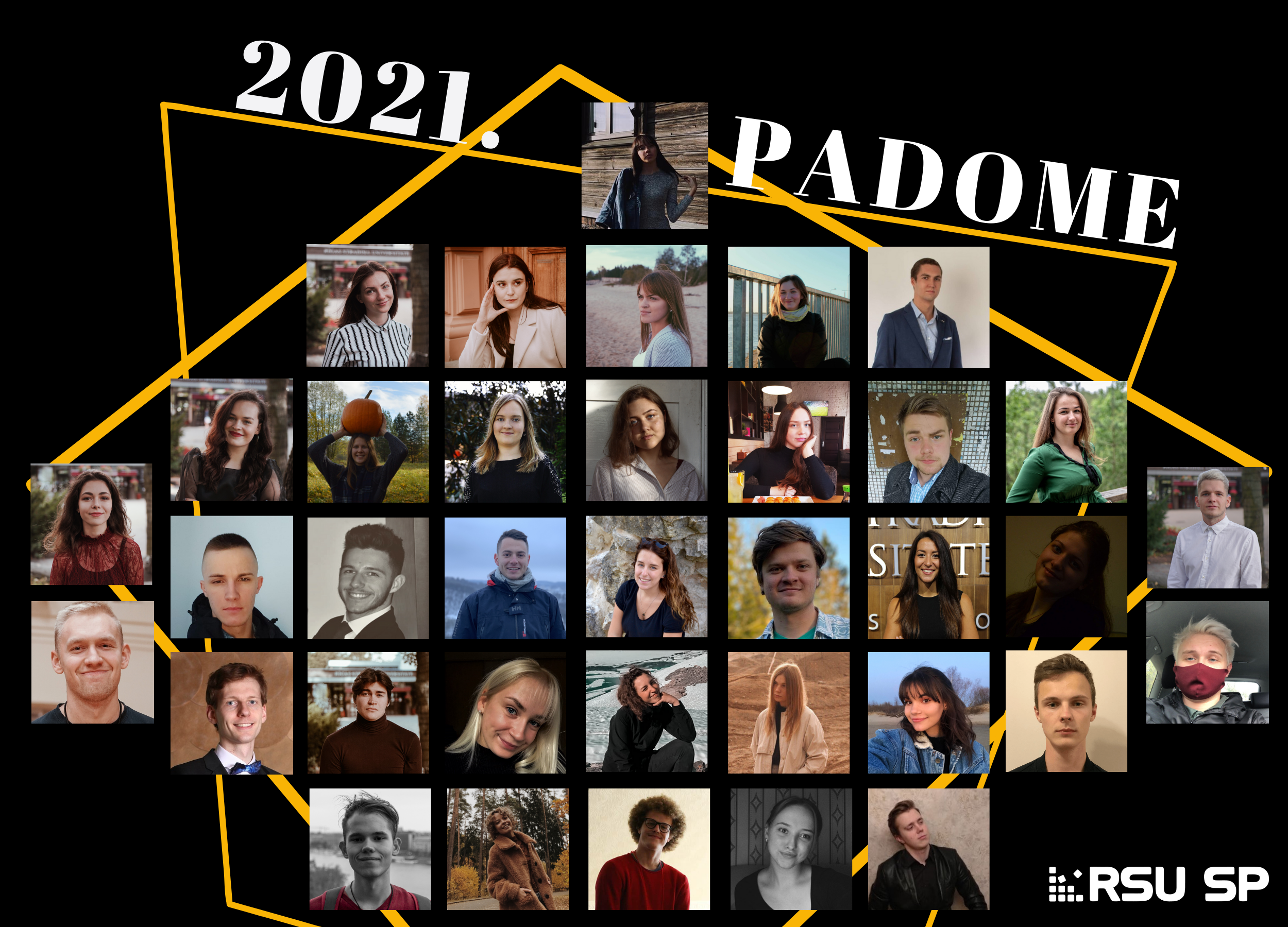 WHAT IS RSU SU COUNCIL?
RSU SU Council is the main decision-making body of RSU Student Self-Government. Every RSU student has the opportunity to get involved in the activities of the Council. Once a study year, Council elections take place, in which every student has the opportunity to participate by nominating his or her candidacy.
The Council consists of 36 elected members. When nominating their candidacy, only the students of his / her faculty vote for the specific candidate for the student. Thus, the Council is formed, consisting of 36 members, where according to the number of students at the faculty, the number of mandates of the Council are determined.
HOW IS THE RSU SU COUNCIL FORMED?
The 36 elected members represent the views of all university students. The members of the Council meet every month at the Council meeting. During the meeting, student representatives are elected to various RSU institutions, such as the Faculty Council, various committees, etc., as well as topical issues of RSU SU and RSU are discussed during the meeting.
Council members, like any SU activist, are given the opportunity not only to attend meetings and vote, but also to participate in the organization and management of various projects, as well as in working groups on a wide range of current issues affecting students and study life.
Council meetings are always open and everyone can find out the information discussed at the meeting.
TRY THIS TEST TO FIND OUT WHAT TYPE OF A COUNCIL MEMBER YOU ARE