"Communications and culture seminar 2023" took place on the 11-12th of March, which gave the participants the opportunity to get to know the fields of communication sciences and culture, to learn more about the process of project organization, as well as to use their creativity and express innovative ideas!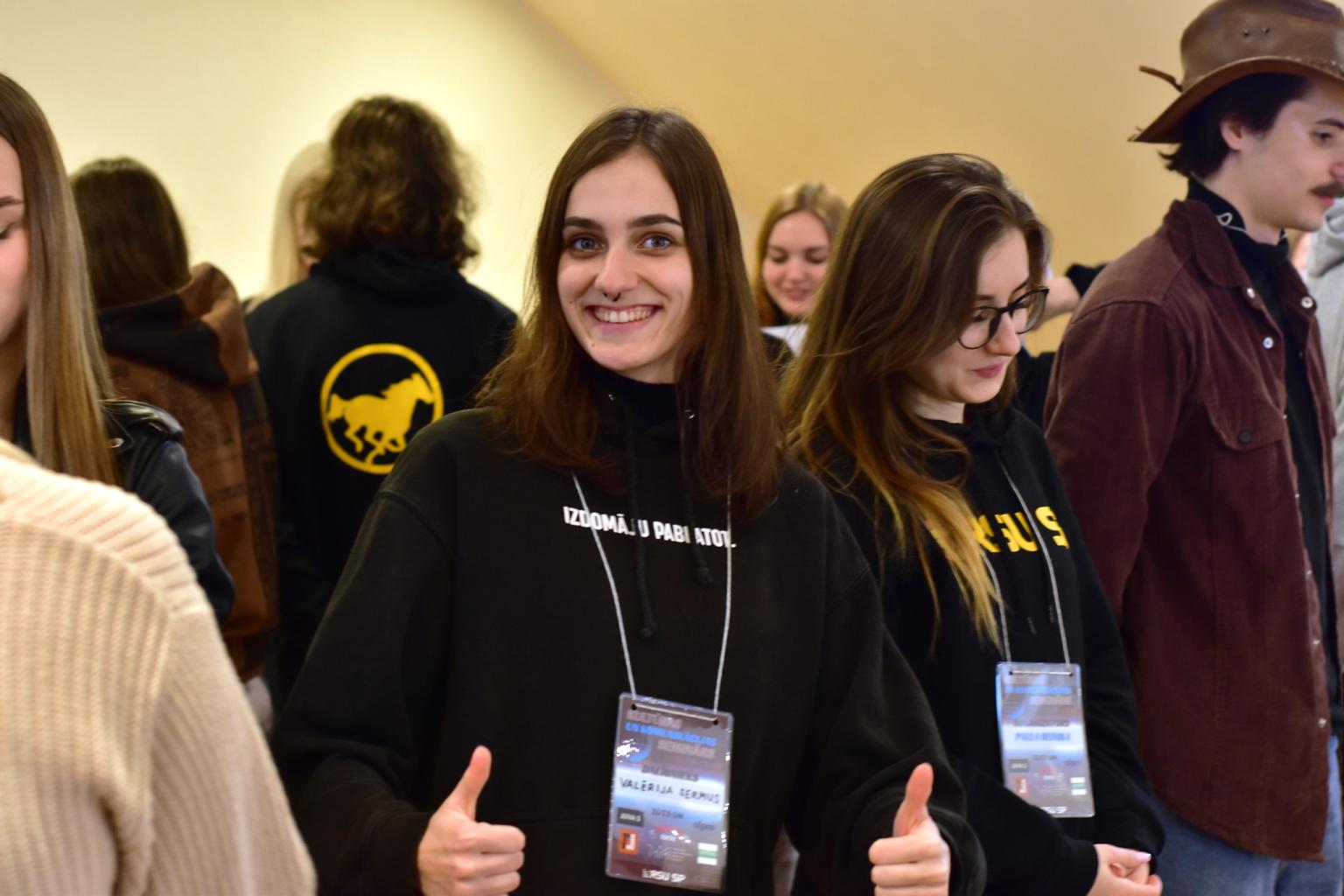 The first day of the seminar started with a lecture by the actress of Daile Theater Indra Briķe about her path in learning acting and her experience, having been on the stage for more than 40 years, while in the second part of the lecture the participants performed tasks of improvisational situations. After lunch and energizers, the day continued with a lecture by public relations specialist, influencer and RSU PhD student Deniss Ševeļovs, who shared his versatile experience in the field of communication work, public image and his unique vision.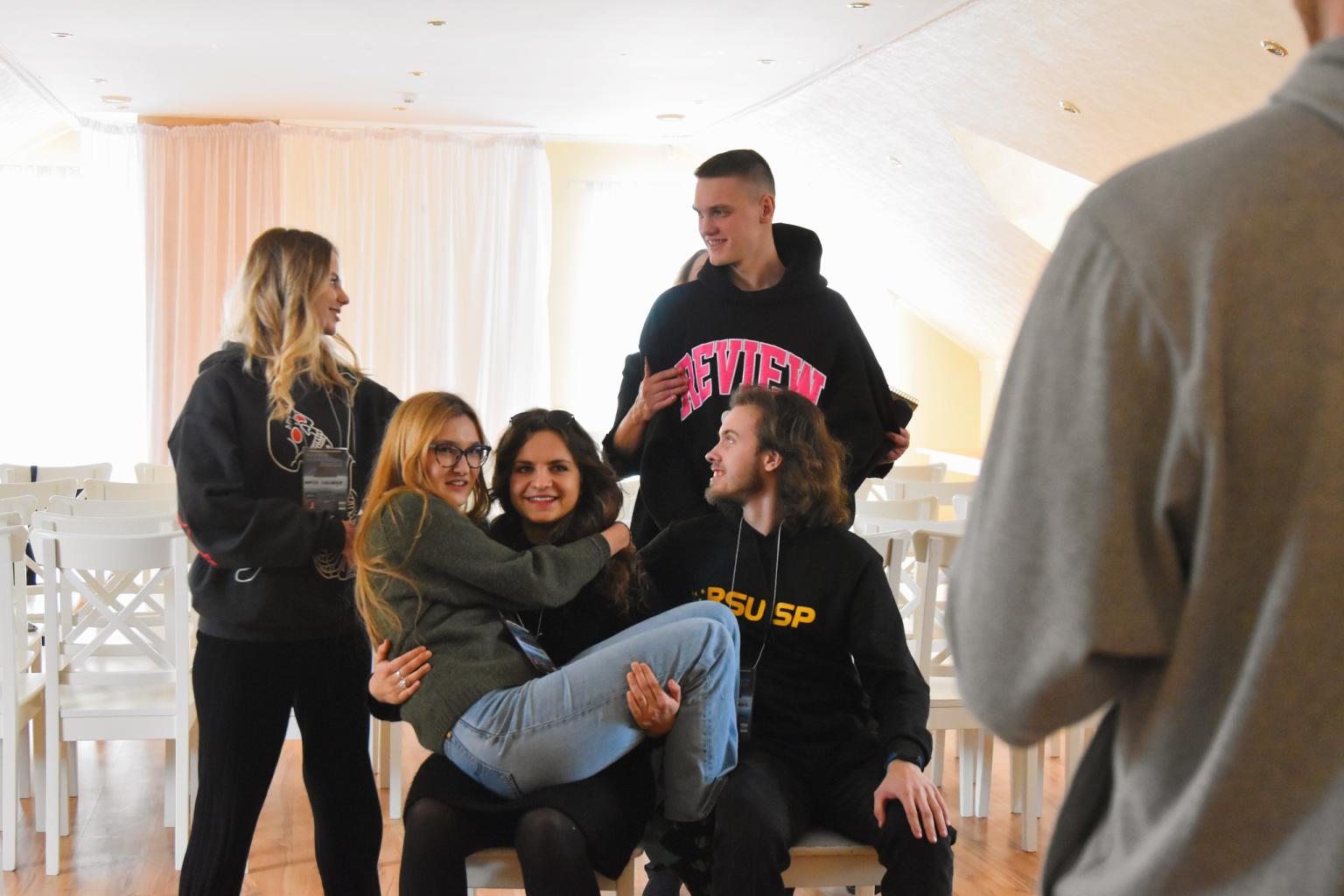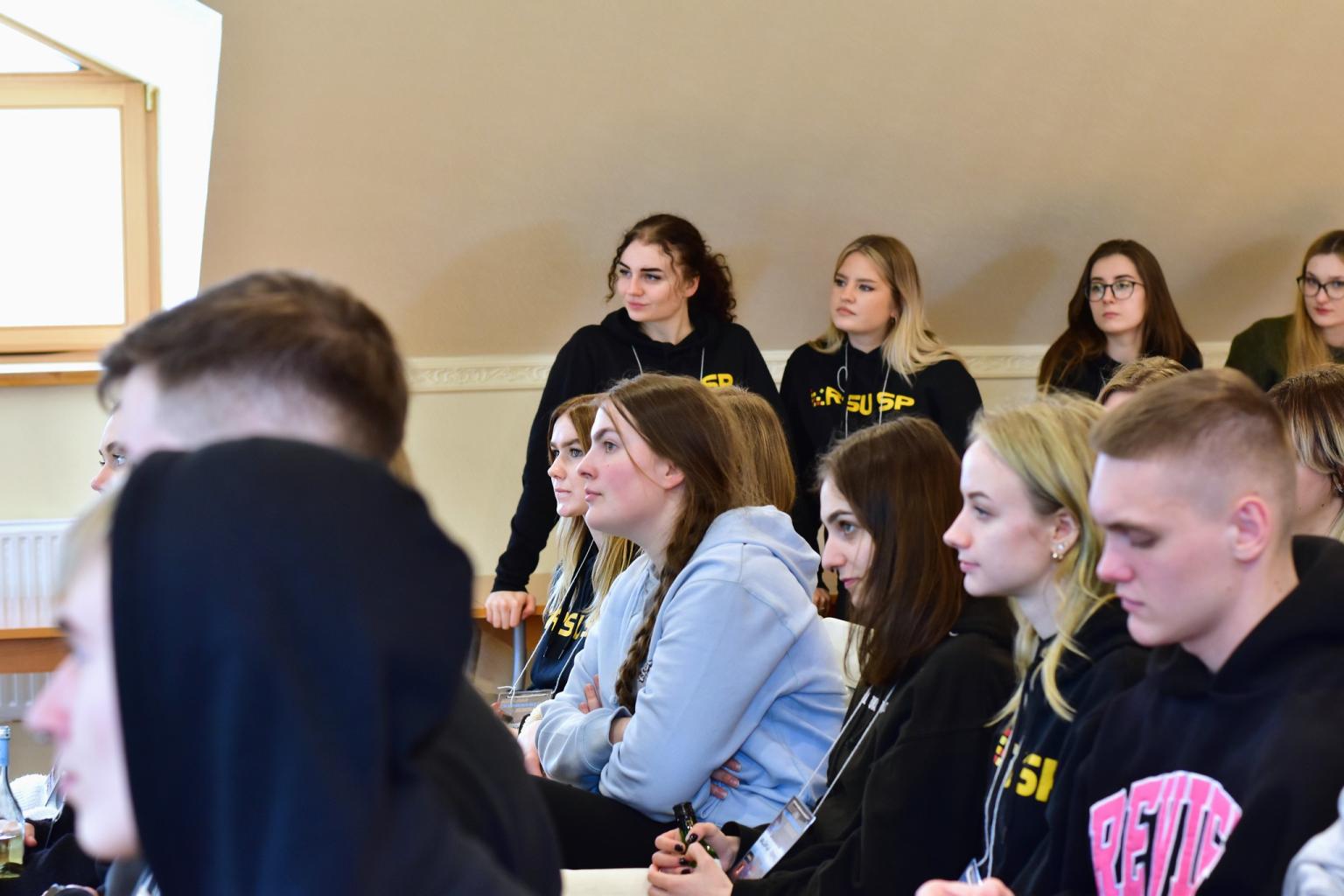 In the final lecture of the first day, former members of the Board Marta Livzeniece and Ksenija Gorelova presented the "skeleton of the project" to the participants - how the project develops step by step from the idea to its realization, the organizational structure and various interesting events over the years. Later, the participants had the opportunity to familiarize themselves with the duties of each position of the organizers in a rotational manner. Then it was time to use their creativity - based on the blanks of the RSU SU project competition, the participants in teams had to develop their idea for a new project, which was presented to the jury. Finally, the day ended with the "ccs night track", where you had to do various tasks in a creative way.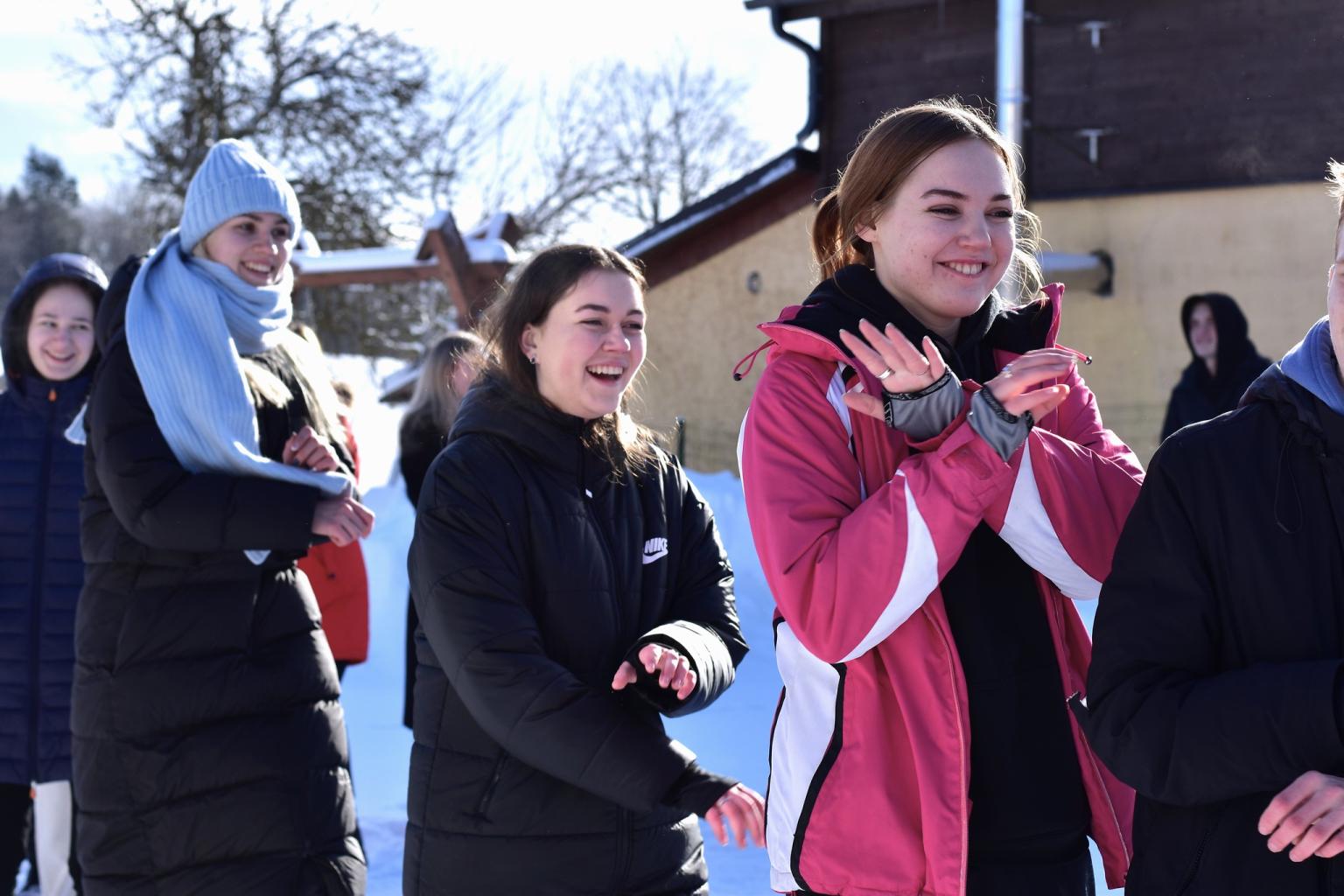 On the second morning of the seminar, the participants woke up with the usual buzz of morning excitement, and after breakfast, lecturer Justīne Savitska - Latvian radio journalist, editor of the podcast "Dokumentārijs" and creator of multimedia content projects - told about her own projects - "Tēta projekts", "Vajadzēs noģērbties", etc. The seminar was concluded with the activity of a photo session led by the Head of the 2022 RSU SU Communication Affairs, Valters Kārklis, in which the participants were assigned tasks with which creative elements to take photos. This was followed by gratitude and feedback from the participants, and, after a fulfilling weekend, the participants went home.
Many thanks to all the participants for their involvement and the positive atmosphere, as well as to the organizing team for the time invested in the implementation of the event!
We would also like to say a big thank you to our sponsors: Zuzeum, Alpro, Ineses Torte, Riga Stock Exchange, Latvian National Art Museum, Ķelmēni Bakery!
More pictures from the event can be viewed here - https://flic.kr/s/aHBqjAvPfY.