On April 9th of this year, the Spring Academic Seminar was held at the RSU SU Student House, which gave the students an insight into various current issues related to the university and personal growth.
The event was created to give participants a more complete understanding of various serious issues related to the study environment and interaction with others, as well as to engage in cohesive activities.
Training Lab's growth coach Ginta Gaumala provided a truly qualitative insight into what constitutes non-violent communication.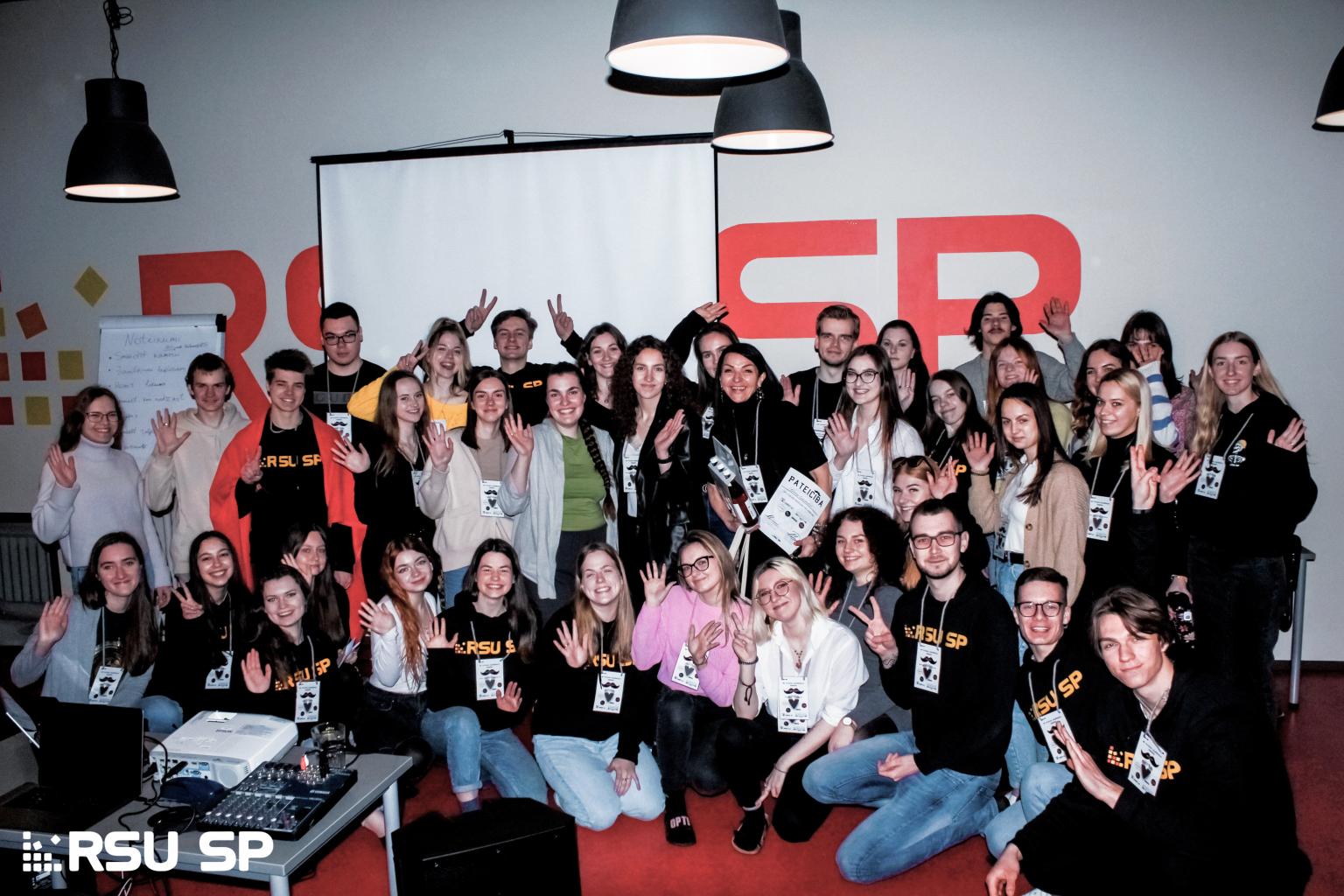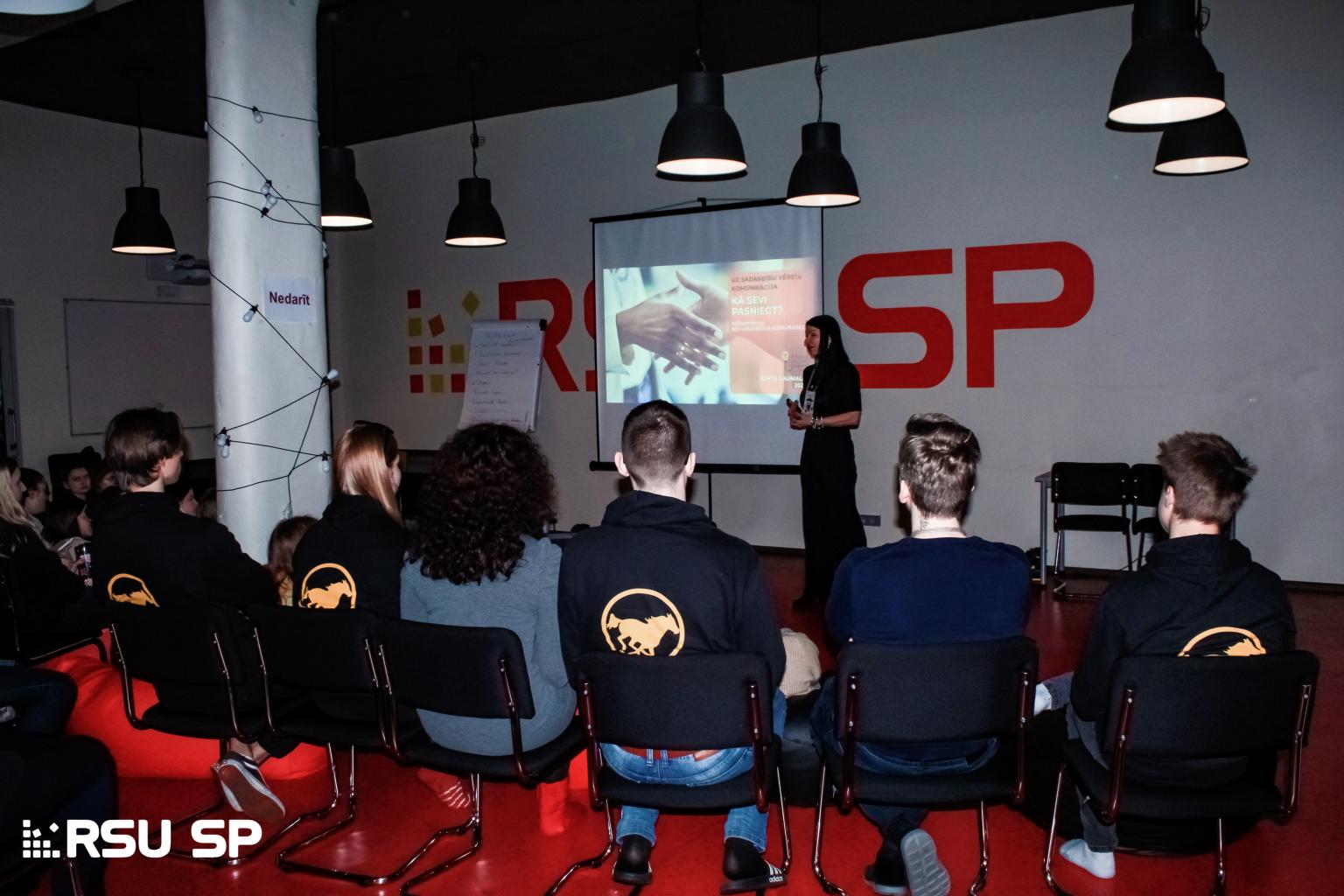 Elīza Marta Stangaine, Head of the Academic Affairs of RSU SU in 2021, discussed the most typical problems faced by newcomers in the academic environment.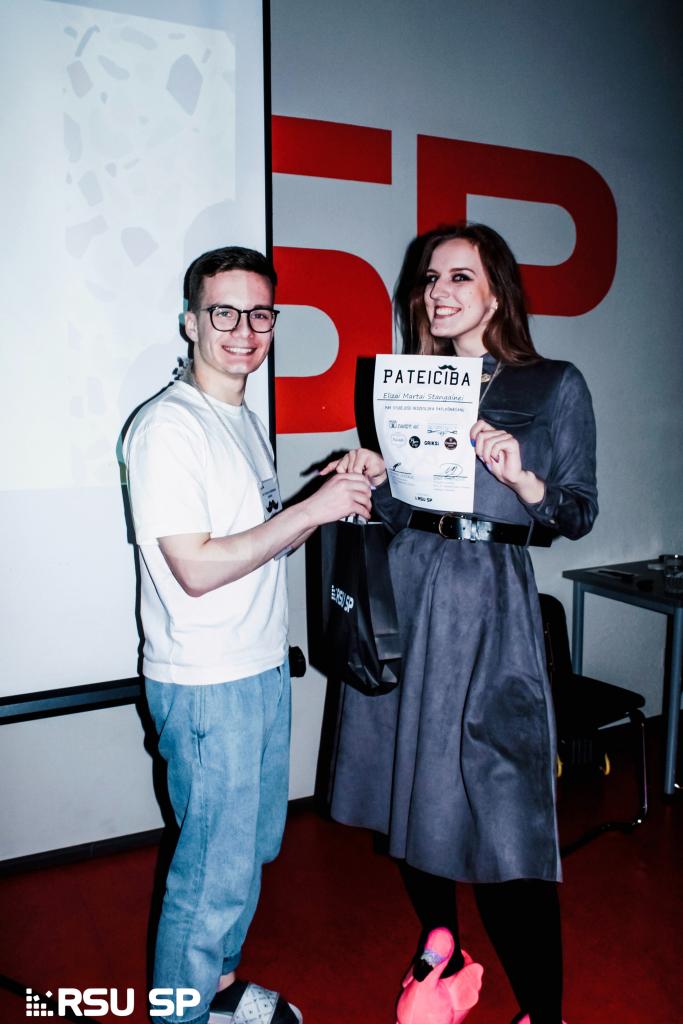 ​
Business consultant Vigants Lesausks shared practical ideas on how to achieve the desired in an ethical and effective way, not only in the development of individual careers, but also through teamwork.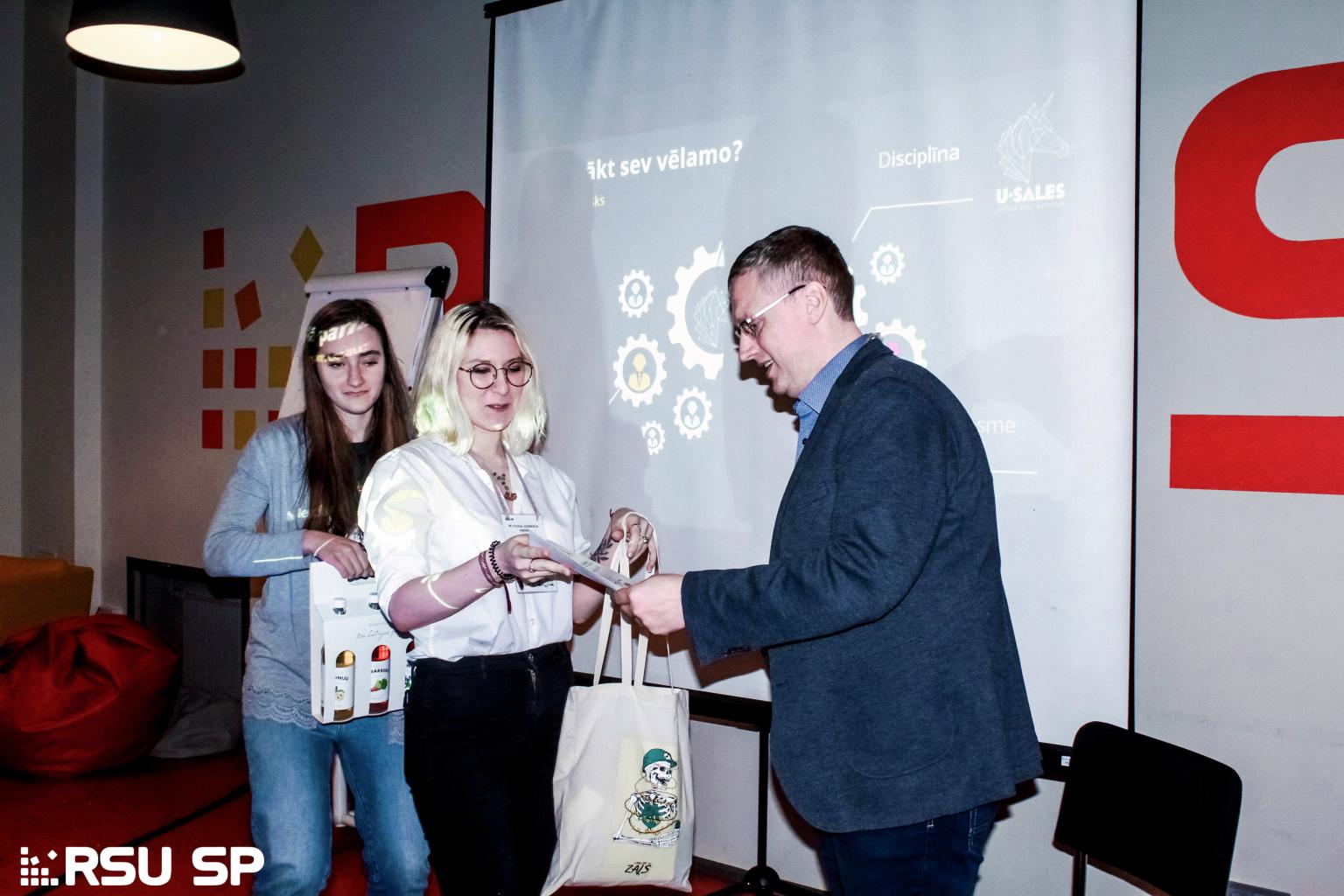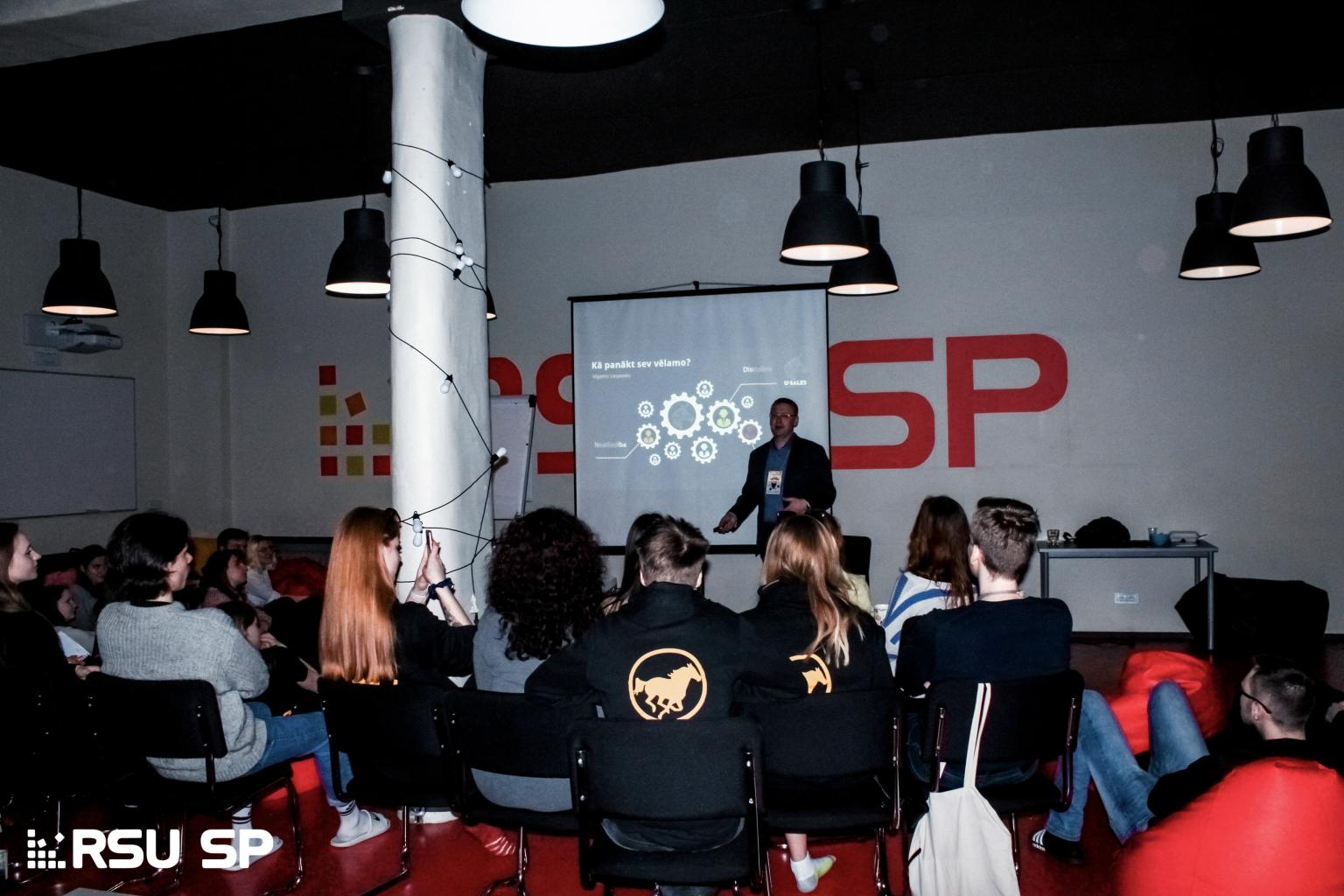 In order to maintain the undivided attention of the seminar participants, the team of organizers had prepared educationally entertaining entertainment between the lectures, such as various simulations, discussions, relays, etc.
From the feedback from the participants, it can be concluded that the day was full and successful, describing it as productive, informative and exciting.
Many thanks, of course, to the great supporters of the project "Grikši", "Zvaigzne ABC", "Art Nouveau Museum", "Mandele", "Boom Cafe", "Canelle", who provided fantastic snacks and prizes to students. Thanks!
Pictures from the event are available HERE.