We are proud!
For students
The Inspiration park will be adorned with sakura in the future!
On May 16th 2022, the first four Sakura tree varieties of Kanzan were planted at the RSU Inspiration Park. This initiative was implemented within the framework of the project "In Other flow" organized by the Student Union's Project Green, in cooperation with the RSU Department of Infrastructure.
The opening of the event took place in the Inspiration Park, where professor rector Aigars Pētersons said inspiring words - In order to revive the Inspiration Park, it must be inhabited and planted with beautiful things, so that fishermen can train in the throwing of floats, lovers can meet on the bridge, scientists can discuss on benches. Here, today, by planting sakura, we are taking the first step towards the development of the Inspiration Park in the future!"
 
Dainis Zemešs, director of the Infrastructure Department, also mentioned cooperation between students and infrastructure work - This is what comes from a small idea, a spoken word and dhearing ears. I like this the most at Rīga Stradiņš University, because often ideas are born directly from - Hey, maybe... !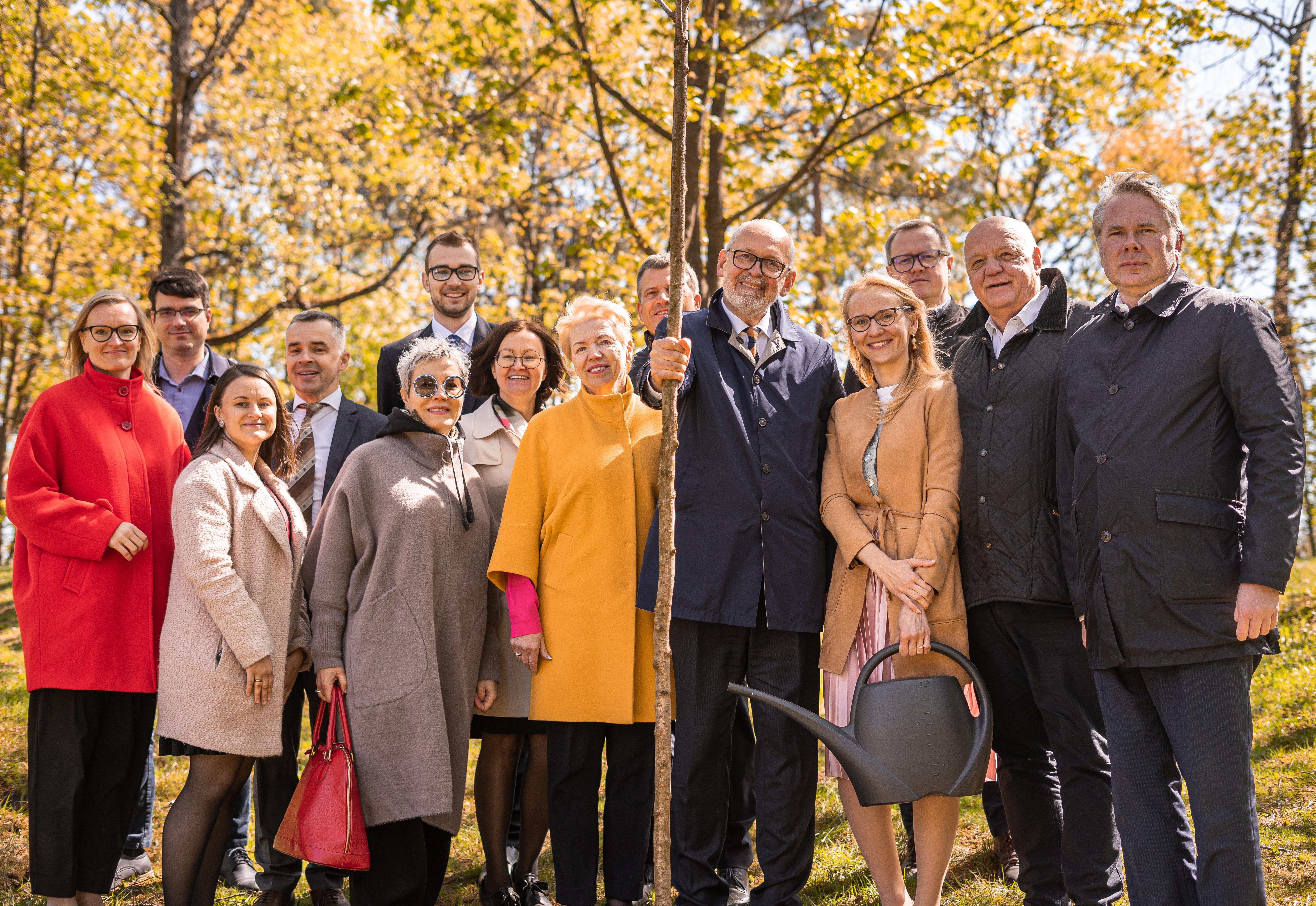 ​
This is one of the first steps in the list of improvement works for the Inspiration Park. More improvement works are planned, such as creating paths, placing benches and providing lighting, and arranging resting places.
 
Prof. Aigars Pētersons and his colleagues, representatives of the Infrastructure Department, a team of organisers of the Green project  and representatives of the RSU SP board came to the Inspiration Park for the planting of sakura. Four sakura trees were planted in the park's sunniest mountain, where they will only soon flourish and will also adorn the park in the coming springs!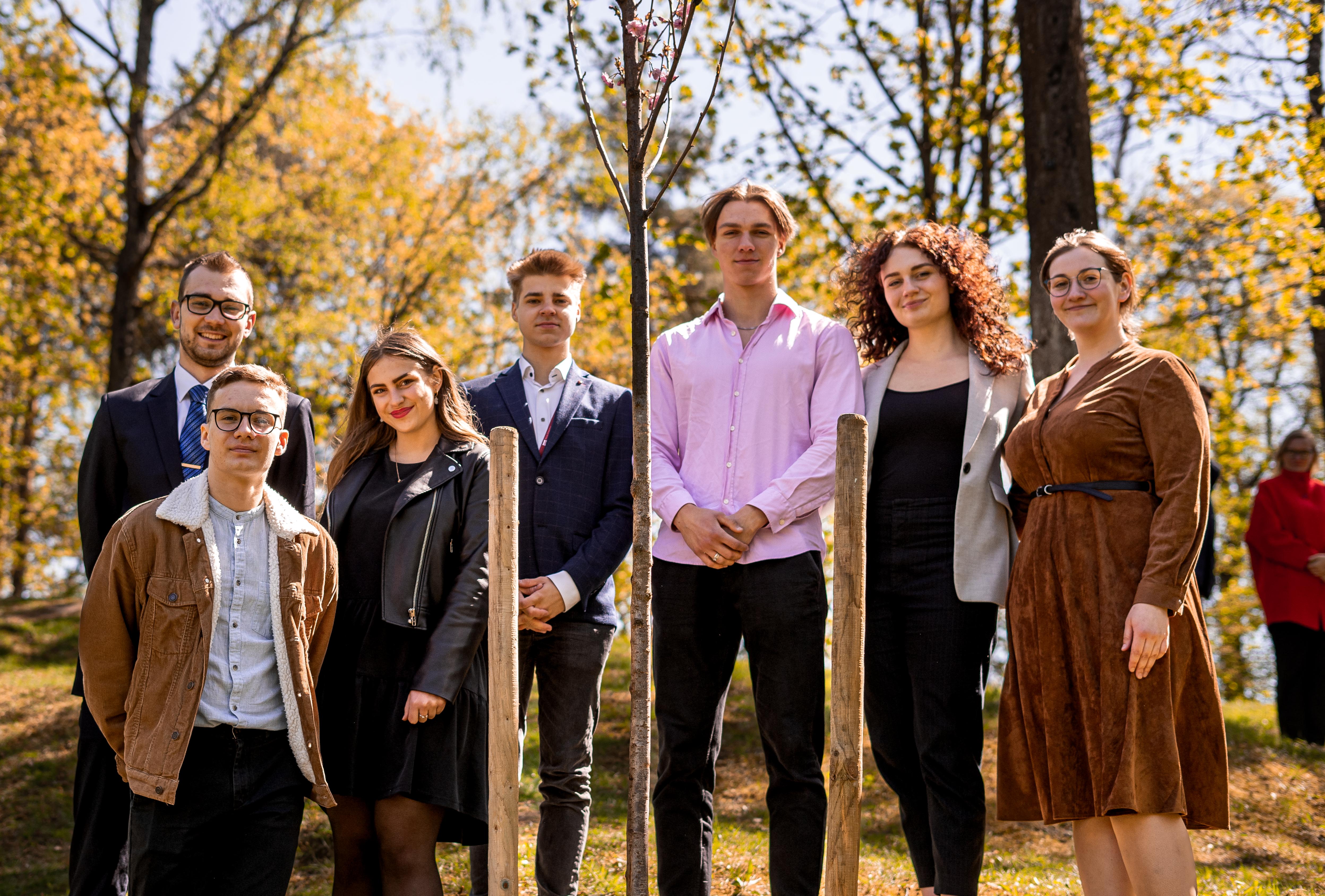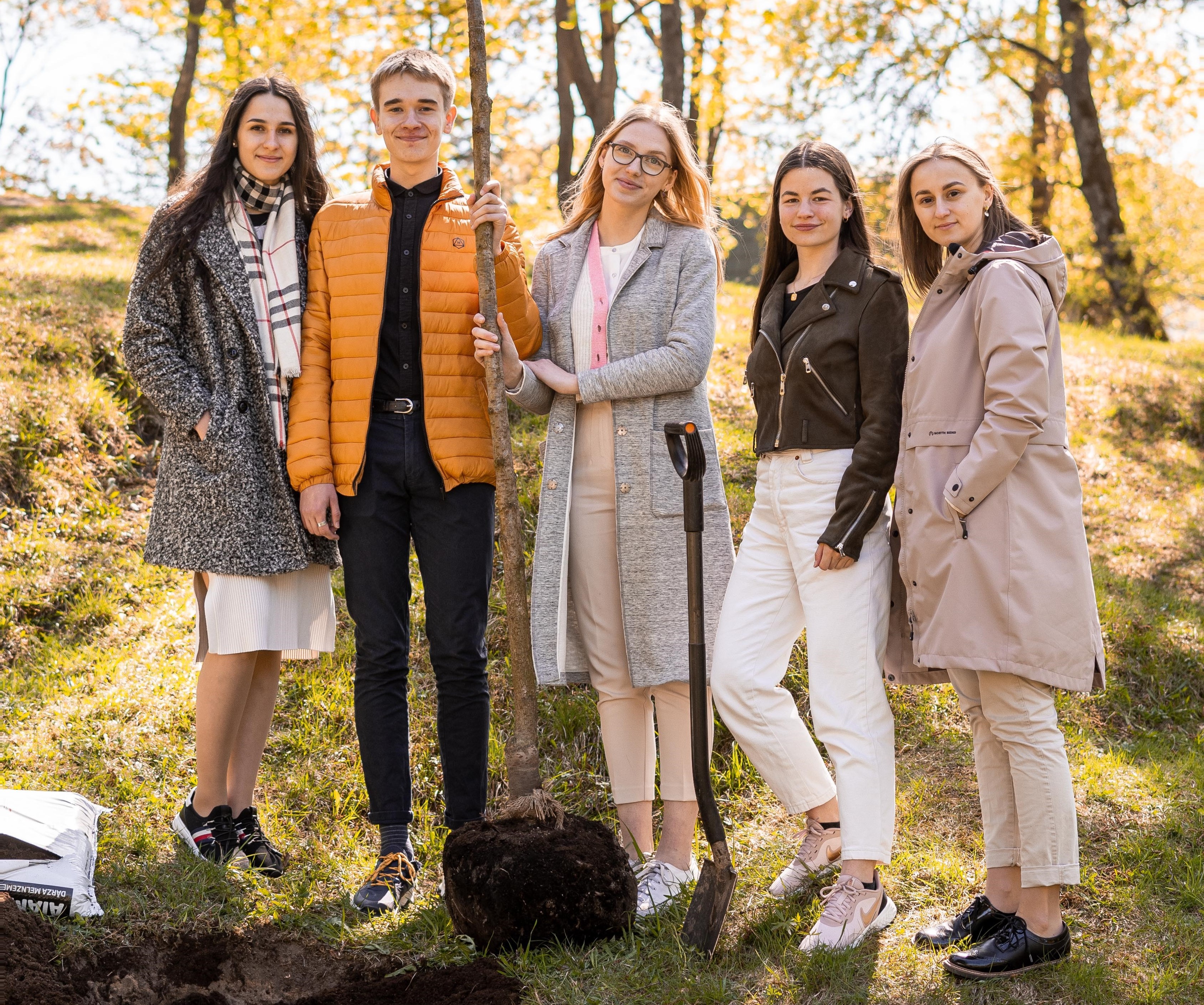 Soon there will also be  a campaign organized within the project Green - In Another flow. A tree planting campaign will also take place, during which everyone is welcome to receive a birch tree plant to go and plant it in a place you want. We will be waiting for you at RTU Colonnade next Friday, May 27 at 14:00.