Become a member of the RSU SU Council!
Autumn has arrived and within the framework activities of the Student Union of Riga Stradiņš University (thereafter - RSU SU), it comes with changes in the structure of the Council. Every student of Riga Stradiņš University is invited to nominate their candidacy for the position of a member of the RSU SU Council from October 24 until November 4.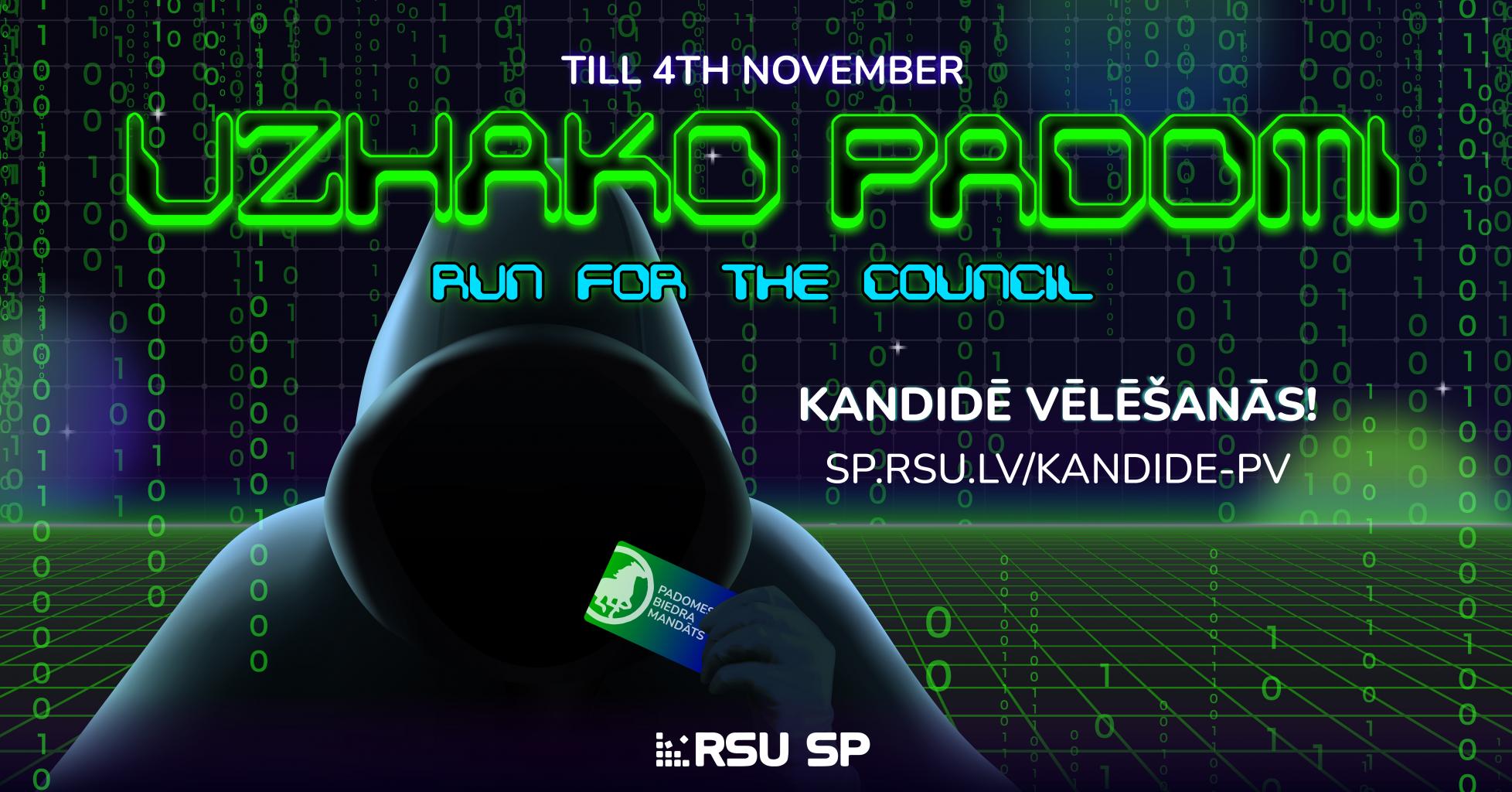 The Council is the main decision-making body of the RSU SU, consisting of 36 elected members of the Council. By becoming a member of the Council, you will have the opportunity to attend various meetings and work groups, where you will be able to express your opinion, share your experiences and make decisions in important fields of activity of RSU SU. Also, the competences of a Council member include monitoring the work of the Board, electing student representatives to the Faculty councils, the Senate and other institutions, as well as involvement in RSU SU events both as an activist and organizer. Just like any student, Council members can express their own ideas and suggestions to improve the study process and environment not only in their own faculties, but also in other faculties.
Students of their respective faculties vote for the Council candidates, and those candidates who receive the largest number of votes receive the status of a voting member of the Council, as well as a mandate. The distribution of mandates varies in each faculty and is determined proportionally to the total number of students in the respective faculty.
This year's distribution of RSU SU Council mandates is:
Faculty of Dentistry – 3;
Faculty of Public Health and Social Welfare – 5;
Faculty of Rehabilitation – 4;
Faculty of Medicine – 9;
Faculty of Pharmacy – 2;
Faculty of Law – 4;
Faculty of Communications – 4;
Faculty of European Studies – 3;
Faculty of Residency – 1.
Strive for growth and become part of the Council of 2023!
Nominate your candidacy for the position of Council member by filling out the form by November 4 at 23.59!